University of Pennsylvania
Chapter Co-Coordinators: Rylee Park, Lauren Drake
Meet the leadership team!
Contact: upenn.lets@gmail.com
Media:
Click the link above to fill out the form to request a PMHA. Questions? info@letserasethestigma.com
Emily Yao: I study Communication and minor in Fine Arts and Creative Writing. I am the Storytelling Coordinator at Penn's chapter of Project LETS, and am also involved with The WALK Magazine, WQHS Radio, Undergraduate Media & Entertainment Club, Momentum Magazine, and the Assembly of International Students--yes, I'm from Taiwan! I also volunteer at the Philadelphia Animal Wellness Society weekly. During my leisure time, I enjoy doing any comic-related things, watching soccer matches, watching TV & films, reading, and writing. I have an off-campus therapist, and I also see an on-campus social worker from time to time. Talk to me about navigating on- and off-campus resources, recovering from toxic/abusive relationships, navigating cultural stigma, utilizing therapy, finding ways to take a break from the Penn Bubble, and finding support from online mental health communities! My door is always open, whether you need some support or if you just want to chat!
Lauren Drake: Bioengineering '20. Lived experience with OCD, Tourette's, social/generalized anxiety and panic attacks. Focus: seeking help through off-campus CBT/exposure therapy, long-term management & coping skills, support and communication with friends + family, and accessing accommodations (my support kitty Willow is a big help for me!).Here to help you through any part of your journey.
Amber Auslander (C'20) is a Psychology student with a minor in Gender, Sexuality, and Women's Studies. Highly involved with queer and trans organizing on campus, they are passionate about the specific mental health challenges that face the LGBT community. They have lived experience with anxiety, depression, disordered eating, and a fun cocktail of not-neatly-diagnosable symptoms - and have developed successful coping mechanisms to survive and thrive.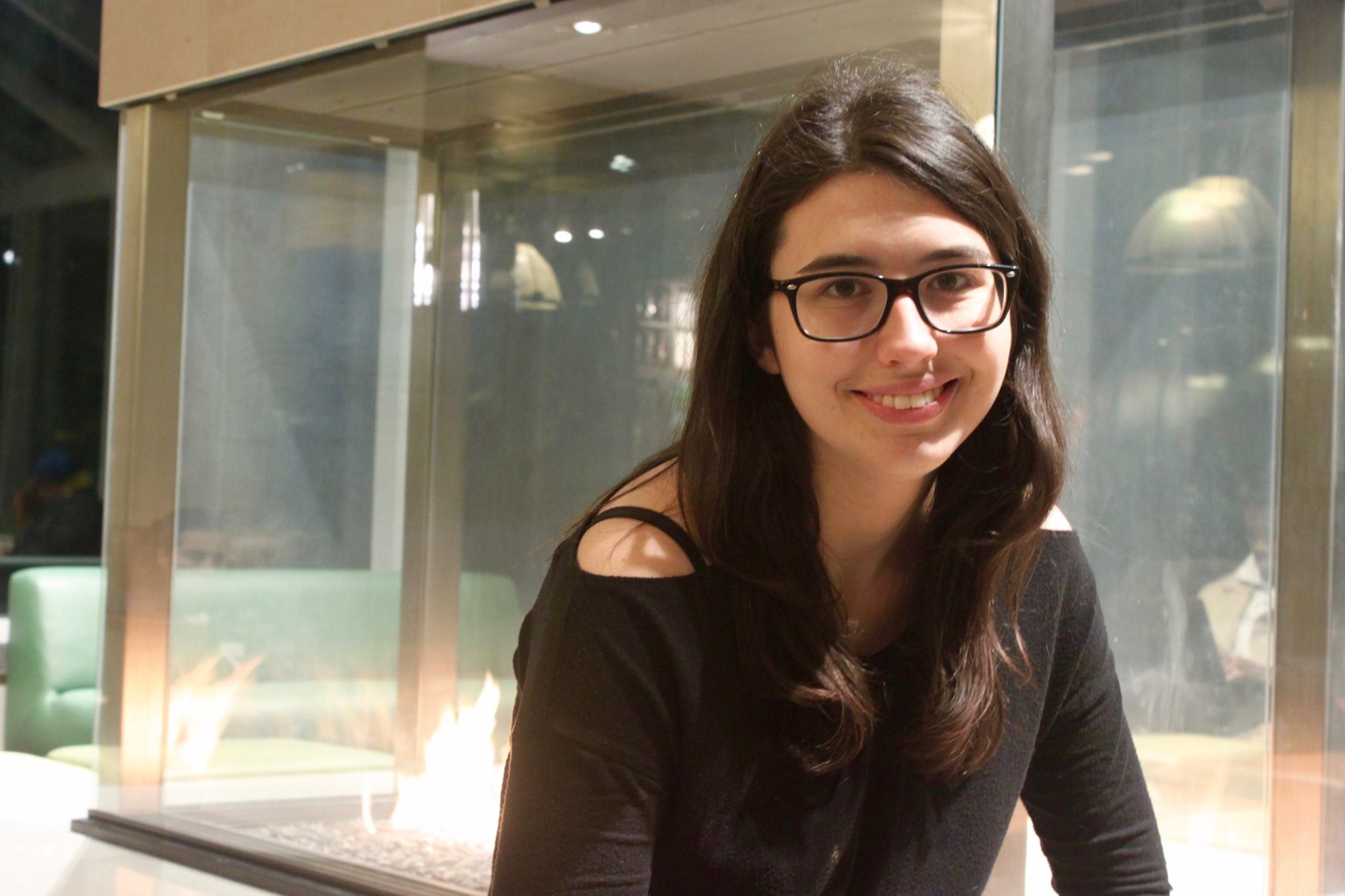 "I've had severe OCD since I was a kid, and it was in high school when everything hit the fan."
After therapy, I still relapsed a lot, but what people need to understand is that mental illness isn't linear. You don't just get cured and be done. There's gonna be times when things get bad again but you can't be ashamed or angry at yourself because of it. Mental illness is with you for life, and that's okay.